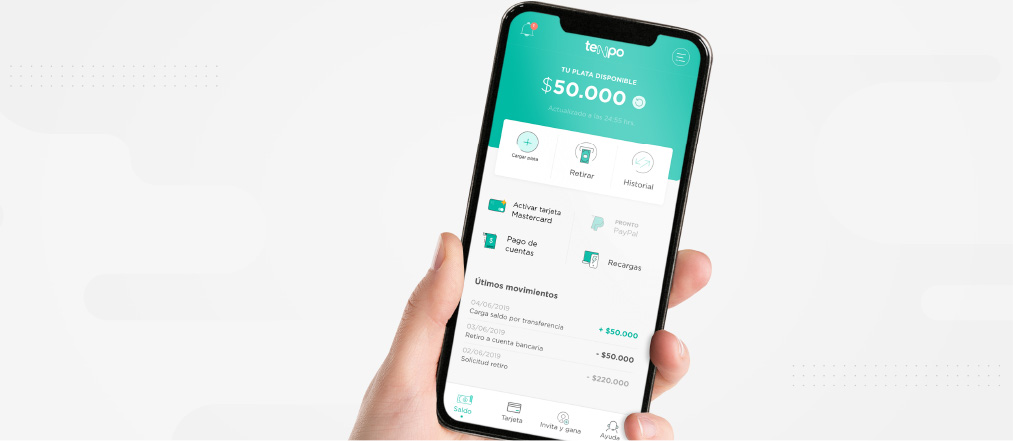 Tenpo is a 100% digital account that allows anyone to make international payments online, pay accounts, make cell phone recharges and manage money in their pockets with goals defined by the user.
Today, Tenpo allows people to manage their finance, make payments, fees and save time opening an account remotely within minutes. In the future, Tenpo will become a complete neo-bank, and will offer immediate, custom-designed credits, as well as savings products that generate interests.
June 2019:

First payment processed with a Mastercard card.

September 2019:

Completed and presented the required evidence to the Chilean regulator.
How did the business idea start? What is the opportunity or problem that you found out?
We performed a series of research to understand the pain points that people had when making payments and managing their money. During this process we discovered that many population segments are underserved by banking and that they resort to clever ways to manage their finance and make payments, even within segments that are served by traditional banking. Thus, we found out that a law existed in Chile that promoted our entrance to start building the cornerstones of a neo-bank 100% focused on people, that allows them to manage their money in a friendly, simple way.
What is your target market and how are they benefit from Tenpo?
They are digital people that are underserved by traditional banking and that look for a flexible, friendly option to manage their finance. The most important benefits are the time saving, the managing of their money and fees-free payments. With Tenpo they can access to a digital account within minutes from their smartphones and for free. They can make national and international payments in a simpler way. Furthermore, by means of our "pockets" they can manage their money.
We aim to build the first neo-bank in the region that understands and solves, in an easy way, the financial needs of people.
Which have been the most challenging moments in this creative process and what have you learnt?
One of the most challenging moments that we faced have been the certification process to become a regulated business. The new pre-payment law in Chile reduces some barriers to entry the industry, but largely maintains the mandatory conditions for banks in operation – without wavers nor sandboxes. This put the team to a test and at the same time became our first big achievement together.
How is the team behind Tenpo? What are their strengths and peculiarities?
This is a team that blends and links together even more with each day that passes. We believe that team dynamics must keep being built day to day, granting autonomy and reinforcing owner mentality. The diversity of talents and ways of thinking are key to build something new. Furthermore, we reinforce some features that define our team like resilience and transparency, which we consider essential to build trust relationships within team members and Tenpo users.
What do you aim to? What are the plans and goals to reach in the mid-term?
We aim to build the first neo-bank in the region that understands and solves sincerely the financial needs that people have nowadays, putting always the user in the centre. We believe that, through technology, we can deliver high quality financial products to underserved population segments by banking.
What advise could you give to any other fintechs that are just starting?
To build a team that achieves a real impact requires to draw the best talent, which, at the same time, draws more talent. We believe that it is very important to prioritize culture from the very beginning with a committed team that feels constantly challenged to create new solutions. We also believe that it is important to always measure everything from zero moment.
Insights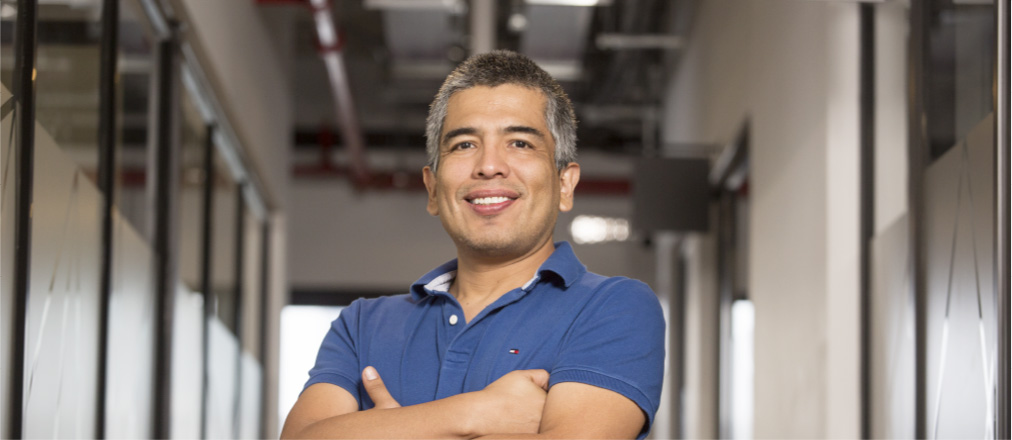 La historia detrás de Krealo
Todos estamos con la imperiosa necesidad de Transformar e Innovar nuestros respectivos negocios. Existe una necesidad gigante de incorporar al ​Sistema Financiero al 50% de los peruanos y Latinoamericanos.
Leer más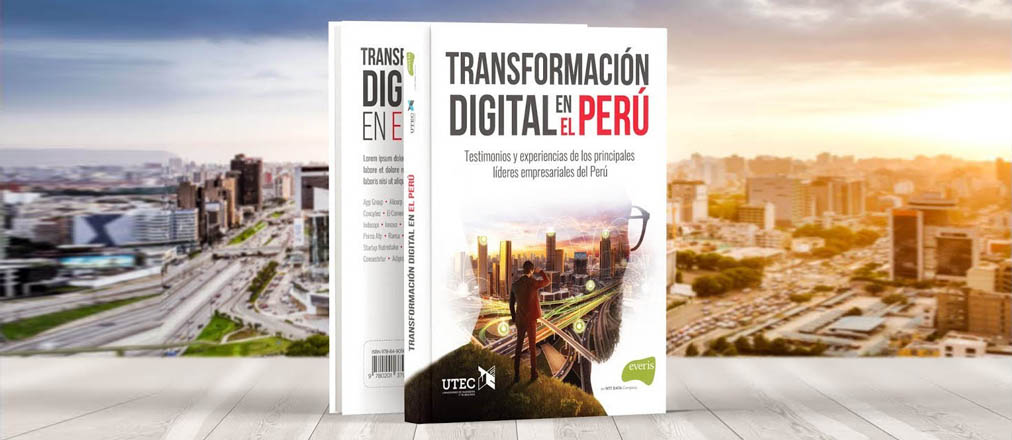 Krealo en el libro publicado por Everis: "Transformación Digital en el Perú"
Everis nos entrevistó para la publicación de su libro Transformación Digital en el Perú. Marco Roca, nuestro CEO, dio sus puntos de vista sobre el negocio de las fintech y cómo hemos abordado nuestros desafíos.
Leer más